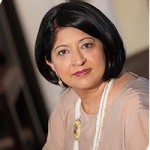 Neeti Banerjee is Co-founder of TalentNomics Inc. She previously led TalentNomics as CEO, and currently serves as a Board member. Her expertise is in leadership development, and talent and change management. She has held senior leadership roles, including Assistant Director, at the International Monetary Fund with oversight for people, financial, and IT resources. She also worked with other leading global organizations in the technology, international development, and energy sectors. Neeti is a member of the board of the Association of Human Resources Managers in International Organizations and Friends of the Royal Textile Academy of Bhutan.
---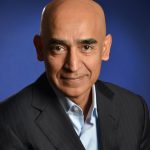 Suparno Banerjee is the Treasurer of TalentNomics. He is the Vice President of Government and Cities for Nokia Global Enterprise. In this role he leads a global team that shapes Nokia's vertical segment strategy as well as business development efforts. Suparno and his team drive Nokia's solutions and thought leadership in products, services and new business models related to connectivity, IoT, and analytics to enable digital transformation of cities and public sector agencies. The team also develops initiatives that extend Nokia's value proposition to emerging areas, create new partnership models and for Nokia, expand its markets and drive long-term revenue growth.
Prior to joining Nokia, Suparno was Vice President of Hewlett Packard Enterprise's (HPE) Public Sector Industry and was responsible for HPE's Public Sector business. In a previous role at HPE, he was a member of the Office of the CEO and drove various new growth initiatives across the enterprise. During his career at HPE, he held positions responsible for HPE's business strategy for Asia Pacific and Japan region during which time he was based in Beijing and then Singapore. He also held various leadership positions that had responsibilities for HPE's products and services portfolio in the Public Sector vertical.
Suparno is a recognized thought leader in Smart Cities and Digital Government Transformation. He served on two World Economic Forum panels – one panel on "Platform Economy and Systems" and as a member of the Steering Committee for "The Future of Urbanization". He is a frequent advisor to policy makers, senior executives and presenter to industry analysts on topics related to Smart Cities, Digital Government and the enabling role of technology in complex transformations. He has authored numerous white papers on the topic of urbanization and technology-enabled transformation in government.
---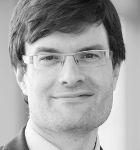 Luc Laeven is Director-General, Directorate General Research at the European Central Bank. Formerly, he was a Senior Economist in the Research Department of the International Monetary Fund. Prior to this, he was a Senior Financial Economist at the World Bank and worked at ABN Amro Bank. His research focuses on international banking and corporate finance issues and has been published in top academic journals, including the Journal of Finance and the Journal of Financial Economics. Luc has also co-edited a book on Systemic Financial Crises: Containment and Resolution, published by Cambridge University Press. He is a Research Affiliate of the Financial Economics Programme of the Centre for Economic Policy Research in London.
---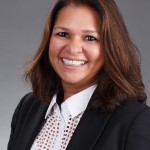 Sumangala Prabhu is Co-founder and Board Chair. She is a Managing Director at Accenture. Sumangala specializes in healthcare consulting. She holds a Ph.D. in Molecular Biology from New York University.
---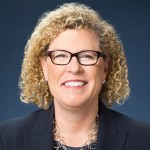 Trisha Pray was the executive vice president of Network Sales for Univision Communications Inc. In this role, she oversaw all advertising sales and marketing for Univision network, UniMás, Galavisión, tlnovelas, and a suite of growing cable networks. Ms. Pray was also a founding member of the steering committee for Univision's Women's Leadership Council, an employee resource group organized to help advance women at Univision and prepare the next generation of women leaders. Currently, she is a business advisor on sales and marketing strategy for the Obsesh Media Group in San Francisco, a start-up digital company and lifestyle media and entertainment brand. She is an advertising, sales, marketing, and client relationship leader who has collaborated throughout her career with prominent corporate clients to achieve challenging sales goals, with a track record that includes generating $100M+ in year-over-year growth in difficult media market conditions. Many of clients she have worked with include: Procter & Gamble, Coca-Cola, Walmart, General Motors, MillerCoors, McDonald's Sprint, T-Mobile, and others.
---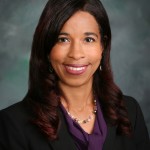 Linda Solomon is Vice Chair and President. She has served global organizations, both government and commercial, for the past 23 years. She spent 11 years serving Chemical and Oil & Gas companies with worldwide operations, and during the past 12 years, personally consulted to the Department of Homeland Security (DHS) and led Deloitte's Homeland Security segment and its global relationship with the Department of State. She was recognized by Consulting Magazine as one of the USA's "Top 25 Consultants" and featured in Women in Technology's debut book, "No One Path". In the 1990s, Linda was asked by Deloitte's CEO to lead Deloitte Consulting's inaugural diversity and inclusion efforts.
---
Rhoda Weeks-Brown is the General Counsel and Director of the IMF's Legal Department. She advises the IMF's Executive Board, management, staff and country membership on all legal aspects of the IMF's operations, including its lending, regulatory and advisory functions. Over her career at the IMF, she has led the Legal Department's work on a wide range of significant policy and country matters. She has lead front office responsibility for IMF communications and outreach in Asia; global communications and outreach related both to media and non-media stakeholders such as civil society organizations, legislators, think tanks and academics; IMF external publications; and communications related to IMF financial issues. Prior to joining the Communications Department, she worked in the Legal Department of the IMF for 15 years, serving most recently in that department as deputy general counsel. Before joining the IMF, she practiced law in the Washington, D.C., office of Skadden Arps, specializing in financial institutions regulatory matters.
---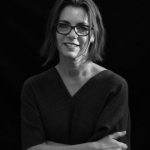 Edie Dillman is CEO and co-founder of B.PUBLIC Prefab—a component-based high-performance building company that prioritizes energy reduction, positive carbon materials, housing creation, and collaborative business. As co-founder of a decidedly disruptive company, she is committed to systems change and the rapid adoption of solutions though quality craftsmanship and design. In her previous work at Innovate + Educate, she worked nationally on systematic problems in the education-to-workforce fields seeking critical change for equitable workforce pathways and lifelong learning as director of communications and strategy. Previous to her nonprofit work, she was Associate Publisher and Art Director of New Mexico Magazine, a Governor appointed position in the Tourism Department for the State of New Mexico. Having served the State as a manager for many years and as a leader at I+E in workforce development innovations, she was honored to serve as a private citizen on the labor transition committee to prepare the incoming report for Governor Michelle Lujan Grisham. As a dedicated volunteer to professional and nonprofit organizations, Edie serves on the board of directors of The Santa Fe Art Institue and the North American Passive House Network. As an accomplished art director, she ran SmallFires design studio, creating publications for Outside Magazine, branding and identity systems, packaging, websites, and advertising for private clients. Edie has lived in Santa Fe for 20-years with her husband and two teenage children, two pugs, and a COVID-foster Pitbull mix. Originally from Chicago/Evanston and a graduate of Scripps Women's College of Claremont, California.
---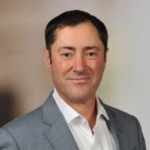 Brien Lorenze is the Chief Data Officer at the US Federal Government's Pandemic Response Accountability Committee. In this role, he is responsible for guiding the enterprise data strategy associated with pandemic oversight including promoting transparency; conducting and supporting oversight of covered funds; preventing and detecting fraud, waste, abuse and mismanagement; and mitigating major risks that cut across program and agency boundaries.
Previously, Brien was a principal with Deloitte's Transactions and Business Analytics Practice. In his role, he helped clients avoid and recover significant costs by integrating Deloitte's expertise in fighting fraud, waste, and abuse with forensic and analytic technologies. Brien has more than twenty years of global experience assessing, designing and/or deploying control and compliance systems. He has spent the last decade working with Health Care Plans, law enforcement, and national security agencies to detect and prevent illicit financial activity, with a focus on anti-money laundering, health care fraud, and sanctions evasion.
Brien is a certified Project Management Professional (PMP) by the Program Management Institute, a Member of the National Health Care Anti-Fraud Association and a past recipient of Federal Computer Week's Fed 100 President's Award for his contribution to innovation in government programs.
---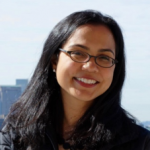 Ritcha Ranjan is the Director of Product Management for Google Finance. While at Google, she has also worked on GSuite, Google Wallet, Adwords Editor, and Mobile search products. In particular, she was the director of the product management team that took Google Docs, Sheets, Slides, Sites and Keep from consumer and education-focused products to one used by enterprises all over the world, helping them with their digital transformation. Ritcha is a co-founder of an educational not for profit company, Five Pumpkins, and has previously worked at Microsoft in the Speech Group, leading the Speech SDK product management team and Yahoo! as a Product Marketing Manager. She holds several patents and has won a Google Founder's Award for her product work. Ritcha currently serves on the Product Management Hiring Committee and Promotion Committee at Google. She is a member of the board of directors of BrightCove Inc. Ritcha has an MBA from the Harvard Business School and a degree in Systems Engineering from the University of Waterloo in Canada.
---
Since 2015, Dr. David Krakauer has served as the President and William H. Miller Professor of Complex Systems at the Santa Fe Institute. He previously served as the institute's chair of the faculty and as a resident professor and an external professor. He also co-directs the Collective Computation Group (C4) at the Santa Fe Institute.
David Krakauer previously served as the Director of the Wisconsin Institute for Discovery, the Co-Director of the Center for Complexity and Collective Computation, and was a Professor of Genetics at the University of Wisconsin, Madison. At the University of Wisconsin, Madison, David served as the founding Director of the Wisconsin Institute for Discovery, the Co-director of the Center for Complexity and Collective Computation, and as a professor of mathematical genetics.
A graduate of the University of London, where he went on to earn degrees in biology, and computer science. Dr. Krakauer received his D.Phil. in evolutionary theory from Oxford University in 1995. He remained at Oxford as a postdoctoral research fellow, and two years later was named a Wellcome Research Fellow in mathematical biology and lecturer at Pembroke College. In 1999, he accepted an appointment to the Institute for Advanced Study in Princeton and served as visiting professor of evolution at Princeton University. David moved on to the Santa Fe Institute as a professor three years later and was made faculty chair in 2009. Dr. Krakauer has been a visiting fellow at the Genomics Frontiers Institute at the University of Pennsylvania and a Sage Fellow at the Sage Center for the Study of the Mind at the University of Santa Barbara.
In 2012 Dr. Krakauer was included in the Wired Magazine Smart List as one of 50 people "who will change the World."
---
Tamera Fillinger is the Executive Advisor to the Board at TalentNomics Inc. Tamera brings to our team extensive experience advising and managing international NGOs and US non-profit organizations. She has founded and managed a migrant worker legal clinic in Singapore, directed a children's health foundation in Beijing, worked as a USAID regional legal advisor in Nairobi and Jakarta and practiced law in Washington, DC and New York, and served on boards of directors of international schools and NGOs. She also has taught law school in Singapore and Beijing. She is passionate about helping women excel.
---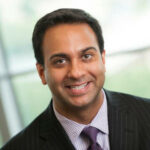 Hemal K. Vaidya has dedicated his career to the public sector – its performance, service to society, and improvement. He is a Partner & Director at The Boston Consulting Group (BCG), where he leads the firm's expansion strategy in the Federal Market with cabinet-level departments including Defense, Homeland Security, and Health & Human Services. Prior to BCG, Hemal was a Partner at Deloitte, where he served for 23 years in its Federal State, and Local Practice, and focused on financial transformation, digital enablement, and operational and workforce effectiveness. He also led complex transformations in financial services and developed the firm's strategy to grow a footprint in India to serve MNCs and US-based clients. He designed one of Deloitte's signature social impact programs, World Class, aimed at bringing digital solutions and education to women & girls in India's poorest villages.
Hemal serves on Georgetown University's faculty and teaches courses in Public Private Partnerships in the MBA program. At Georgetown, he also serves an Executive Coach and Leader in Residence to focus on emerging trends integrating business & public policy. He is also a Professor and Lecturer in Public Finance at both Georgetown and the University of Maryland. In 2019, he was appointed to a three-year term as Senior Advisor to The South Asia Center of The Atlantic Council. Hemal received his Bachelor's from Georgetown's School of Foreign Service and The London School of Economics, magna cum laude, and earned his Masters in Public Finance and Policy from The Maxwell School of Syracuse, summa cum laude. Prior to Deloitte, Hemal worked for 5 years at The White House, where he served on the Domestic Policy Council and Vice President Gore's National Performance Review to "Reinvent Government." He is currently pursuing his law degree at Georgetown Law School, where he will concentrate on international human rights, appellate advocacy, and public interest litigation.
Past Board Members
---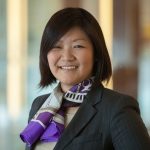 Maya Horii is a Principal at McKinsey & Company in Washington, DC. In this role, she advises leading companies, investors, and development institutions on challenges in agriculture and economic development. Some of her most recent work involves helping a multinational agribusiness develop a go-to-market strategy to expand its penetration in India, Africa, and Southeast Asia. Earlier in her career, Maya worked at the African Development Bank and as a research assistant for the Mo Ibrahim Index of African Governance. She holds a Master's in International Development from the John F. Kennedy School of Business and an AB in social studies from Harvard University.
---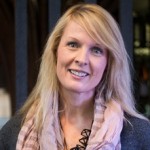 Frances Valintine was the Vice Chair of TalentNomics Inc's Board. She is the Founder of The Mind Lab and Tech Futures Lab, New Zealand. She is recognized as a top 50 "mover and shaker" in technology education. She started her education career in 1991 before moving into specialist creative technology education leading Media Design School which focused on visual effects, game development, animation and digital media. In 2013, Frances established The Mind Lab in Auckland with centers now located across New Zealand. The Mind Lab, which merged with Unitec in 2014, is an inter-disciplinary learning lab offering science, creative and technology programs for school groups and professional development for teachers. The Mind Lab by Unitec won 'Best Engagement of Youth in ICT' at the 2014 NZ CIO Awards and 'Best Start-Up in Asia Pacific' – judged by Steve Wozniak and Sir Richard Branson.
---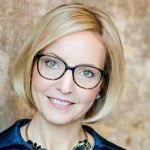 Christine Graeff has been director general of communications and language services at ECB since 1 January 2013. She is responsible for both the external and internal communication of the ECB, and the provision of language services. It comprises the Global Media Relations Division, the Outreach and Protocol Division, the Multimedia Division and the Language Services Division. Christine previously worked for the Brunswick Group, setting up Brunswick's Frankfurt office and leading the Financial Services team. Prior to that, she worked for two years at Burson-Marsteller in London and Frankfurt.
Christine also dedicates time to the German business network BBUG, YGL Davos and Generation CEO, a female executive network. She serves on the Audit Committee of the TalentNomics Inc's Board.
---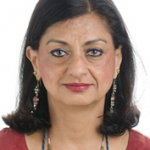 Kalpana Kochhar was appointed Director of the Human Resources Department (HRD) at the International Monetary Fund in June 2016. Prior to that, she was Deputy Director in the IMF's Asia and Pacific Department. Between 2012 and 2014, she was Deputy Director in the IMF's Strategy, Policy and Review Department.
Before starting her career at the IMF, Ms. Kochhar was Assistant Professor at the George Washington University. She then joined the IMF's Economist Program in 1988, assigned to the Asia and Pacific Department (APD). She worked on various country assignments in APD for six years before moving to the Strategy, Policy, and Review Department (SPR). In 1997, she returned to APD, where she was promoted to Assistant Director in 2003. While in APD, she led work on Japan, India, Sri Lanka, Maldives, Bhutan, and Nepal, and has also covered China, Korea, Malaysia, and the Philippines.
---