"Mentoring is a Way of Life" – Valuable Insights and Advice from our Mentor and Leadership Coach Cathy Cardona
By Shravani Prakash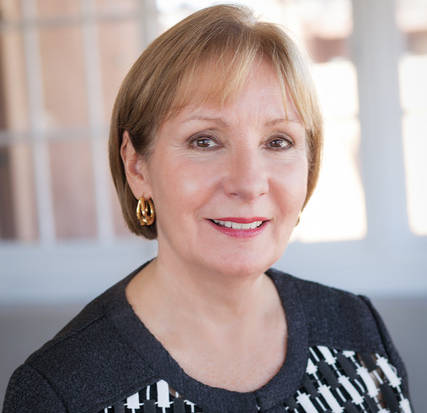 Cathy Cardona has over 30 years of corporate human resources management and consulting experience, working in multi-cultural environments with global clients from over 188 countries at the World Bank, the International Monetary Fund, the Inter-American Development Bank and the African Development Bank. She has advised senior leaders of these organizations on a broad range of issues, including the design and implementation of organizational change management initiatives, leadership development succession planning, career guidance frameworks, executive coaching and talent management. Her strengths include engaging senior clients (individuals and executive management teams) and facilitating a partnership approach to resolve business challenges and implement sustainable initiatives. She is known for guiding both senior and emerging leaders to discover new dimensions of their leadership capabilities. She has served as Advisor for Queen's University Smith Business School and for the Queen's/Cornell Executive MBA Program. She was Founding Chair of the Talent Management Executive Council of the Conference Board.
Here are excerpts of our conversation with Cathy.
What comes to mind when you reflect on your life and leadership journey?
My journey has been about hard work and about being open to possibilities and opportunities that came about. I also really learned a lot from both good and bad bosses! That was instrumental in my own development. I've also been very blessed with a lot of support from my husband, colleagues and subordinates.
"For most of my career, I focussed on developing leaders and unleashing their potential. I also took a program in Health and Wellness Coaching, which has expanded my portfolio into the coaching of the whole person rather than just focussing on careers"
What drove you to start mentoring?
It was an organic process. People came to me for advice and I went to other people for advice. Personally, I had never had a formal mentor. But there were several leaders who I admired and whom I would observe at Board Meetings or watch them handle situations. So, a lot of them were my mentors and they didn't even know it! Also, in my HR career, I had been involved in designing and setting up programs for mentoring, which were quite a part of our efforts to get more women in management positions.
What skillset/approach does a mentor need to display, especially when mentoring women? What are the most effective strategies of mentoring?
I really believe that mentoring is a way of life. it is not something that you just turn on and turn off. It is really an attitude and a spirit of how you engage with other people
Mentoring also involves skills. We have to develop strategies and focus. 3 things that are most important:
1) listening skills – one has to really listen very carefully to what your mentee is saying, look for the "unsaid" and figure out what's going on.
2) asking the right questions – you have to learn to ask the right questions to get to the bottom of the issues. It is really about helping mentees develop the skills to find their own answers by asking them open questions. As a mentor you can give advice but you can have more impact by helping them discover their own answers, taking into account their context and constraints.
3) show compassion- this is really a character trait but you need this reinforcement to help mentees believe in themselves and to give them confidence to be their best.
Have you yourself benefitted personally and professionally from being a mentor?
Absolutely! I've always had a very concrete payback. I have had enormous personal satisfaction by seeing people grow and unleash their potential – it's like a euphoric medicine. I've also learnt a lot about different industries and different cultures and different perspectives than I would have otherwise have known.
For example, there was an employee who I had also mentored, because I believe a leadership role is all about mentoring. After I moved organisations, there was a vacancy in my unit for which she applied. She excelled and ended up having three offers to come to our organisation. And because I had mentored her, she accepted my offer. So, I was able to attract talent because I had invested time in helping her grow professionally. My team and I benefitted in a very practical way.
Have you observed any differences in the process of mentoring men and mentoring women?
Yes. I have mentored and coached both men and women, internationally and even across cultures. And there were differences in the way men and women approached it.
Men were much more natural networkers; they were much more focussed in terms of what they wanted from mentoring. They would ask things like "tell me how to become Vice President in 10 years". But the women – when I asked them "what would you like to do with your life or what interests do you have?" – they tended to say things like "Oh I just want to be more helpful or I want to be more useful to the organisation". This is an example of how men and women had very different approaches.
From your experience of mentoring women from India and from the West, do you find any differences in the challenges faced by the two sets of women?
If I compare women in India and US or Canada, based on anecdotes from my experience, women in India have mentioned that they have a lot more childcare and household resources and support available. Women in US/Canada appeared to have a greater challenge on how to manage kids and household because childcare is so expensive (at executive levels maybe it's easier for women because they have the salaries that can pay for the childcare). Indian women have told me that they don't want to explore opportunities outside India because it may be more difficult to afford the childcare and household support.
Sometimes for the Indian women that I have mentored, the challenge tends to be about marketing their brand. For women in Canada and US, this tends to come easier – perhaps this is because of cultural differences and values.
What would be your top advice for potential women leaders to unleash their full potential?
I would give 3 pieces of advice based on my entire career of observing women and observing how the organisations were able to bring change:
Always be open to the possibilities, even during tough times. Rather than becoming a victim – by saying things like " boss is not helping me, or I'm not getting a promotion", change your attitude to asking "what can I really learn from the situation I am in right now".
Take risks. Learning from mistakes can be as powerful as success. I've seen senior women fail miserably at certain things but they were able to bounce back and not become a victim.
Don't try to change things that are beyond your control. If you find yourself in a bad place, like in a bad job or with a bad boss, do not beat your head against the wall to change the place and say "oh! this is all wrong". Don't waste energy on that. Explore other options and find what is right for you to follow your passion. I have seen in many instances where women will be very unhappy and they will keep going around and around in circles trying to change the impossible. But they may never succeed in that environment because that environment is not ready for them. And I've seen people move on to another organisation and flourish. It takes wisdom to recognize when problems are beyond our control, or whether we can mobilize enough support to make happen the changes that are needed. So, my advice would be to analyse the situation and if you conclude that your energy will not be well spent trying to change it, then explore other options for yourself.
What do you think are the most impactful measures that can address biases faced by women in the workplace?
Without any doubt, I can say that the most critical factor is for the very top leadership to model the behaviours and to reward the next level down (their managers) for recognising and developing an inclusive and diverse workforce (even beyond gender).
At the World Bank, when I was HR Head for Latin America, the Vice President was really adamant about having a diverse workforce – and it became the first Vice-Presidency where we had 50% each of men and women in senior positions. The VP had made it very clear that "I want the best people to do the job and I want 50% of them to be women". And it turned things around because she was so explicit about it and which is why we all made it our goal.
Secondly, I feel women need to demonstrate the confidence and risk-tolerance and the skills to be able to manage biases. They need role models, mentoring and sponsorship to really build skills of managing biases that are so destructive for organizations. Women – and men – need to become aware of when biases happen and address them and make it clear that certain behaviours are not acceptable. These are skills we all need to learn.
And the third thing I would stress upon is "Data". We must set benchmarks and goals to foster an inclusive workforce, for measuring progress on eliminating bias and increasing the representation of women in senior management. Until we started focusing on the data and setting goals, we did not have a compelling business case for diversity and inclusion. If 50% of workforce are women and yet only 20% are in senior positions – that data can be a wakeup call for change.